US Consumer Debt Soars
According to data released by the Federal Reserve on 6 May 2022, consumer debt levels are climbing at an annualised rate of 14 per cent in March 2022, the highest record so far. This is equivalent to an increase of US$52.4 billion. Revolving credit, including credit cards surged even more by 21.4 per cent. In consultation with your economics tutor Singapore in economics tuition Singapore, discuss the main contributing factors of high debt levels.
Record High Inflation
The soaring consumer debt levels are coupled with the highest inflation in 40 years since December 1981. According to the Consumer Price Index report, prices surged by 8.5 per cent year-on-year in March 2022. Core Consumer Price Index, after removing volatile food and energy prices rose by 6.5 per cent year-on-year, the highest since August 1982. To learn the definition of Consumer Price Index and Core Consumer Price Index, you may sign up for economics tuition Singapore with a reputable economics tutor Singapore. Mr Edmund Quek is the principal economics tutor Singapore of Economics Cafe Learning Centre, which is widely regarded as the best economics tuition Singapore centre. The economics tuition Singapore centre is conveniently located within walking distance from the Bishan MRT Station. The cost of food in the US has jumped close to 9 per cent while energy prices jumped an astounding 32 per cent in the last 12 months. Gasoline prices rose by 48 per cent while fuel oil rose by 22 per cent as compared with a year ago.
The surging inflation is believed to be driven by supply chain disruptions and recovery in consumer demand as we move into the endemic. If this goes on, it may leave the Federal Reserve with no choice but to further raise interest rates and tighten other aspects of monetary policy. The Federal Reserve has two focuses: inflation and employment and these two are correlated. In consultation with your economics tutor Singapore in your economics tuition Singapore class, explain the correlation between inflation and employment. Rising inflation could pose a major threat to the labour market and even the entire economy. Therefore, the Federal Reserve is expected to raise rates to above 2 per cent by end of 2022.
Wage Growth And Job Growth
American consumers, especially lower-income group are feeling the pinch as they need to pay a lot more for basic goods such as food, petrol, and shelter. Their wages, though growing robustly at 5.5 per cent year-on-year are unable to keep up the pace with inflation. You may discuss with your economics tutor Singapore in economics tuition Singapore what will happen when wages growth is unable to keep up with inflation. Jobs market has also seen robust growth with 428,000 jobs added in April 2022. Unemployment rate has returned to pre-pandemic level, sliding from its peak of 14.7 per cent in April 2020 to 3.6 per cent in April 2022. The number of the unemployed stood at 5.9 million in April 2022, close to the pre-pandemic level in February 2020.
A broad range of businesses started to hire more employees. With guidance from your economics tutor Singapore in your economics tuition Singapore class, provide some insights into the new hires data. Leisure and hospitality sector including bars and restaurants added 78,000 jobs while manufacturing sector added 55,000 jobs. In addition, transportation and warehousing sector added 52,000 jobs while professional and business services sector added 41,000 jobs.
It is unclear when the impact of Russia-Ukraine war which has contributed to the astoundingly high petrol prices will taper off. In addition, the zero-Covid policy practised by China which has resulted in another round of lockdowns of large cities in China may add to the supply chain challenge and lead to higher prices of goods and services imported from China.
Linda Geng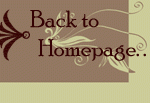 Economics Tuition Singapore @ Economics Cafe
Principal Economics Tutor: Mr. Edmund Quek