US Presidential Election
On 7 November 2020, Joe Biden declared winner of 46th US Presidential Election, probably one of the most controversial US Presidential Elections in history. He garnered 306 electoral votes while Donald Trump garnered 232 electoral votes. A candidate is required to garner at least 270 electoral votes to be elected President. To find out more about the US Presidential Election and its impact on the US economy, you may sign up for economics tuition Singapore with a reputable economics tutor Singapore.
US Presidents Who Lost Their Re-elections
With this, Donald Trump officially joined the ranks of the very few presidents who failed to secure their second terms. The last one was George H W Bush, also known as George Bush Sr, 41st US President who lost his second term to Bill Clinton in 1992. President Bush was mainly blamed for implicating the US in the Gulf War, a war against Iraq which was led by the US and waged by coalition forces from 35 countries. With guidance from your economics tutor Singapore in your economics tuition Singapore class, discuss the economics implications of the Gulf War.
Prior to George H W Bush, 39th US President Jimmy Carter also failed to win his re-election, losing to Ronald Reagan in the 1980 election. He was blamed for stagflation and the failed military attempt to rescue US hostages in Iran. To learn the definition of stagflation, you may consult your economics tutor Singapore in economics tuition Singapore. The President right before Jimmy Carter, 38th President Gerald Ford was the only person who was never elected Vice President or President. Ford became Vice President when his predecessor Spiro Agnew resigned due to the Watergate scandal. He was then appointed President following President Richard Nixon's resignation in 1974. Ford made the very unpopular decision to pardon Nixon of all his crimes. To learn more about the Watergate scandal, you may approach Mr Edmund Quek, principal economics tutor Singapore of Economics Cafe Learning Centre. Mr Quek is widely regarded as the best economics tutor Singapore. His economics tuition Singapore centre is conveniently located within five minutes' walk from the Bishan MRT Station. To find out more about his economics tuition and his economics tuition class schedule, please visit his website at www.economicscafe.com.sg.
What Will Happen To Trump?
Trump's loss could be mainly attributed to his mishandling of Covid-19 pandemic in the US. As of 15 November 2020, there was 11 million Covid-19 cases in the US with over 245,000 deaths. Donald Trump is probably one of the most controversial presidents in the US history, alongside Richard Nixon. He has famously survived one impeachment, six bankruptcies, dozens of sexual misconduct accusations and thousands of lawsuits. With his defeat in the presidential race, Trump will lose his immunity and be subject to prosecutions for multiple cases. These include, among others, the Russian interference in the 2016 elections, his dealing with Ukraine for a political favour, and the alleged hush money to Stormy Daniels in 2016. The last case, according to some observers will pose the most immediate threat to Donald Trump. Some news reports alleged that Trump had gone to the extent of falsifying the value of his assets in order to obtain bank loans. You may discuss with your economics tutor Singapore in your economics tuition Singapore class, the possible consequences for Trump if convicted.
No president in US history has faced prosecution for crimes committed during his presidential terms. Nixon, for example, was granted a full pardon from his successor Gerald Ford for his wrongdoings. It remains to be seen if and how Donald Trump will get himself off the hook.
Linda Geng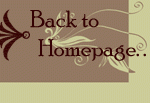 Economics Tuition Singapore @ Economics Cafe
Principal Economics Tutor: Mr. Edmund Quek