US Reports A Lower Than Expected Jobs Growth
On 4 December 2020, the Bureau of Labor Statistics of the United States reported a much lower than expected jobs growth in November 2020, signalling that the labour market recovery in the United States is probably losing steam. 245,000 jobs were added in November 2020, a sharp decline from 610,000 jobs added in the previous month of October 2020. This was also much lower than 440,000 job gains as predicted by economists. The unemployment rate improved moderately to 6.7 per cent, up by 0.2 per cent from the previous month. With guidance from economics tutor Singapore in economics tuition Singapore, discuss the various economic implications of a high unemployment rate.
A Long Way To Go
The US job market has seen a positive growth for the past seven consecutive months. A total of 12 million jobs were added by employers across all sectors, compared with 22 million jobs lost as a result of the unprecedented Covid-19 pandemic. It is evident that the pace of growth has slowed down significantly and at this pace, employment rate in the US would not be able to return to its pre-pandemic levels until 2024. You may consult your economics tutor Singapore in your economics tuition Singapore about the importance of job creation during a recession.
The slowdown in hiring signals the potential slow down in economic activities in the US, which is unusual with Christmas, the most anticipated festive season around the corner. The stagnant jobs growth could also dampen the household consumption and overall economic growth. With help from your economics tutor Singapore in economics tuition Singapore, explain how a high unemployment rate will lead to low consumption and economic growth. You may sign up for economics tuition Singapore with a reputable economics tutor Singapore should you need help with the subject.
Virus Still In Driver's Seat
With vaccines still unavailable in the near future, the world's largest economy is struggling with its year-long battle against the virus. Daily new confirmed cases remain at a very high level of about 200,000 with close to 15 million confirmed cases in total. The upcoming holiday seasons will present another major challenge. Experts expect a "super-surge" of Covid-19 cases during the holiday seasons which could send many states back to lockdowns. In discussion with your economics tutor Singapore in your economics tuition Singapore, explain the economic implications of another lockdown.
Currently, the accelerating spread of coronavirus and the record number of hospitalisations as a result has put a strain on the US healthcare system. California governor has ordered a three-week shutdown with the state's hospital ICU (intensive care unit) capacity falling to an alarmingly low level. California reported its record hospitalisations of close to 10,000 on 4 December 2020, with over 22,000 new confirmed cases. Other populous states such as Florida, Illinois, New York, Ohio, Pennsylvania and Texas also reported more than 10,000 new confirmed cases for the first time this week. Together with California, these seven states account for 40 per cent of the total new confirmed 224,831 cases reported on 4 December 2020. Over 2,500 deaths were recorded for the day. Edmund Quek, principal economics tutor Singapore of Economics Cafe Learning Centre is widely regarded as the best economics tutor Singapore. His economics tuition Singapore centre is conveniently located within five minutes' walk from the Bishan MRT Station. To find out more about the economics tutor Singapore and his economics tuition Singapore, please visit www.economicscafe.com.sg.
The US President-elect, Joe Biden has called for American people to wear a mask for 100 days upon his inauguration in January 2021. This forms a stark contrast with what his predecessor Donald Trump has been advocating. Since the onset of Covid-19 pandemic, Trump has repeatedly denied the grave threat posed by the coronavirus and provided his supporters with misleading and dangerous advice.
Linda Geng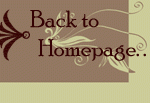 Economics Tuition Singapore @ Economics Cafe
Principal Economics Tutor: Mr. Edmund Quek