Wuhan Pneumonia
Sky in Wuhan, Hubei Province of China is overcast by the recent outbreak of a new, SARS-like disease named Wuhan Pneumonia. The first case was reported on 31 December 2019. Prompt actions have since been taken to quarantine patients with similar symptoms and people who have come into close contact with them. With guidance from your economics tutor in economics tuition, discuss the economic implications of such an outbreak of disease. You may sign up for economics tuition with a reputable economics tutor should you wish to improve your grades in this subject.
Despite the various efforts to deal with the outbreak of the disease, it has spread quickly. As of 24 January 2020, the death toll has jumped to 25, with a total of 830 confirmed cases. There are also a few confirmed cases outside mainland China in Thailand, Hong Kong, Macau, Taiwan, the United States of America and Singapore. In discussion with your economics tutor in your economics tuition class, list the possible government measures to control the spread of the disease.
Peculiar Diet Of Southern Chinese
Authority has identified the Huanan Seafood Market in Wuhan as the centre of the outbreak. Besides seafood, the market sells various wild animals as delicacies on their dining table. The menu includes live foxes, crocodiles, pangolins, wolf pups, salamanders, snakes, rats, peacocks, porcupines and camels, among others. These wild animals at the seafood market are believed to be the source of the virus, though the exact source has yet to be determined. The market has since been closed from 1 January 2020.
The outbreak of Wuhan pneumonia has brought to public attention the lucrative business of wildlife trafficking. With an estimated value ranging from US$7 billion to US$23 billion every year, it is regarded as the fourth most lucrative global crime following drugs, humans and arms. You may consult your economics tutor in economics tuition about wildlife trafficking business in China. Mr Edmund Quek, principal economics tutor of Economics Cafe Learning Centre, the best economics tuition centre in Singapore is well-known for incorporating real world events into his economics tuition.
The peculiar diet of many Southern Chinese can be attributed to their belief in the medicinal benefits of wild animals. It is documented in ancient medical books the various prescriptions containing animal meats and organs. For example, crocodile meat is believed to be a treatment for cough. In general, Chinese people accept that heath can be better maintained through diet than medicine. The best economics tutor in Singapore, Mr Edmund Quek has published a few best-selling economics textbooks available for sale in all Popular bookstores. His economics tuition centre, Economics Cafe Learning Centre is conveniently located within five minutes' walk from the Bishan MRT Station.
Not As Deadly As SARS?
Many compare the recent outbreak of Wuhan Pneumonia with SARS. The global epidemic which can also be traced back to wild animals in Southern China, civets and horseshoe bats in particular resulted in 774 deaths out of over 8,000 confirmed cases between November 2002 and July 2003. The powerful virus spread across 37 countries. China and Hong Kong were among the worst hit. You may approach your economics tutor in your economics tuition class for a detailed analysis of the impact of SARS on the global economy. So far, Wuhan Pneumonia seems not as deadly as SARS, with a death rate of 3 per cent, far below the 9.6 per cent for SARS. However, with the confirmation of human to human transmission and discovery of virus mutations, experts warn that the disease may spread further.
To prevent its further spread, the Chinese government has suspended all public transport in the out of the city. Unless for inevitable reasons, people are advised to refrain from entering or leaving Wuhan. Other countries in the world have also implemented precautionary measures such as travel advisories against travelling to the Hubei Province of China, flight suspensions and stringent border screening.
Linda Geng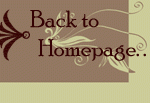 Economics Tuition Singapore @ Economics Cafe
Principal Economics Tutor: Mr. Edmund Quek