China's Inroads Into Europe
China has been pursuing an assertive strategy to make inroads into the European markets in recent years. 17+1 is an initiative started in 2012 by the Chinese Ministry of Foreign Affairs to foster closer cooperation in the fields of infrastructure, transportation and logistics, as well as trade and investment. between China and 17 Central and Eastern European (CEE) countries. These countries include Albania, Bosnia and Herzegovina, Bulgaria, Croatia, Czech Republic, Estonia, Greece, Hungary, Latvia, Lithuania, North Macedonia, Montenegro, Poland, Romania, Serbia, Slovakia and Slovenia. With guidance from your economics tutor Singapore in economics tuition Singapore, explain the strategic significance of China's 17+1 initiative.
China's 17+1 Initiative
A few projects have been rolled out over the past few years, including a highway project in Serbia and the Peljesac bridge in Croatia, among others. In 2017 alone, the trade volume between China and its CEE partners totalled US$68 billion, a 16 per cent increase from 2016. Its investment in CEE countries hit US$8 billion in 2016. You may consult your economics tutor Singapore in your economics tuition class for other such projects under the initiative. Sign up for economics tuition Singapore with a reputable economics tutor Singapore should you need help with this subject.
Apart from increased trade and investment, number of Chinese tourists visiting CEE countries also surged by 70 per cent from 2012 to 2017, thanks to additional direct flights between China and CEE countries. The closer cooperation between China and the CEE countries has also resulted in greater cultural exchange.
Greece And Italy Joining The Force
The lack of investment from within the European Union has driven some countries to seek partnership with China. One such example is Greece. Out of the US$325 billion bailout package for Greece, only about 12 per cent has been allocated to investment while the remaining 88 per cent has been used to service its spiralling debt. Despite the significant cut in its government spending, the country has yet to restore its economic strength with unemployment rate remaining high at 17 per cent. In consultation with your economics tutor Singapore in economics tuition Singapore, discuss the economic implication of a high unemployment rate. Unemployment rate is an important topic extensively covered in the economics tuition Singapore by Mr Edmund Quek, the best economics tutor Singapore. Mr Quek is the founder and principal economics tutor Singapore of Economics Cafe Learning Centre, a premier economics tuition centre in Singapore.
Earlier this year, Greece became a member of China's 17+1 initiative. In November 2019, Chinese President Xi Jinping paid his first official visit to Athens. 16 new bilateral agreements were announced to mark this important occasion, which would benefit a wide range of sectors such as education, shipping, energy and agriculture. Two months earlier, President Xi Jinping made a similar trip to Italy which was also marked with trade deals amounting to billions of dollars in benefit of the various sectors. With help from your economics tutor Singapore in your economics tuition class, discuss the cost and benefit of these trade deals to China and Italy.
Both Greece and Italy were among the first major Western powers to endorse China's 17+1 initiative, part of its One Belt One Road initiative. This was of no surprise. Both countries have been in hot water due to their high debt levels. Their multiple calls for help from the European Union had been denied. China seized the opportunity to step in to offer their much-needed funding support. In return, China was able to establish a foothold in some strategic sectors in Europe. COSCO, the state-owned company in China has become the major shareholder of Greece's Piraeus port. Million of dollars have been invested to upgrade its facilities in a bid to develop Piraeus into Europe's biggest commercial port. If successful, it will serve as China's gateway to the vast European markets.
Linda Geng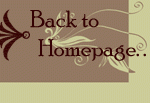 Economics Tuition Singapore @ Economics Cafe
Principal Economics Tutor: Mr. Edmund Quek