E-commerce In Southeast Asia
Southeast Asia is regarded the next gold rush for e-commerce. According to a report published by the world's No. 1 search engine Google and Singapore's Temasek Holdings, e-commerce market in SEA could grow to over US$200 billion by 2025. The exponential growth is mainly powered by the growing middle class and their internet savviness. With a population of 600 million in the region, SEA's total GDP was US$2.5 trillion in 2016. However, currently, e-commerce only accounts for a small percentage of its total GDP. With guidance from your economics tutor Singapore in economics tuition Singapore, discuss the potential of e-commerce in Southeast Asia.
Singapore, A Rising Star In E-commerce
Among all Southeast Asian countries, Singapore boasts the second highest internet penetration rate. Out of a total population of 5.7 million people, 4.8 million are internet users. In Singapore, children receive their first device with access to internet at a tender age of eight years old, two years younger than the world average of 10. A whopping 93 per cent of internet users in Singapore access the internet every day and the majority of them are using their mobile devices for internet access. In discussion with your economics tutor Singapore in your economics tuition Singapore class, explain the implications of a high internet penetration rate on e-commerce.
In 2019, e-commerce in Singapore generated a total of US$2 billion in sales. Lazada, Shopee and Qoo 10 are the three most visited third party marketplaces in Singapore. Lazada itself boasts a monthly visitorship of eight million, which is about the same as the monthly visitorship of a good quality shopping mall like Jewel Changi. In consultation with your economics tutor Singapore in economics tuition Singapore, discuss the differences between Lazada, Shopee and Qoo10 in terms of customer profile and focus merchandise.
One of the key contributing factors to the buoyant e-commerce in Singapore is its reliable payment infrastructure. With the region's highest credit card penetration rate, Singapore government has placed pivotal importance on the security of its payment systems. In a bid to protect its vast base of online users, Singapore government put in place in January 2020 the Payment Services Act to provide a framework for the regulation of online payment systems and services providers in Singapore. Any violation may result in heavy fines. You may approach your economics tutor Singapore in your economics tuition Singapore class for some real-life examples.
Government Support To Drive Digital Transformation
In a bid to drive digital transformation in Singapore, the government has rolled out a slew of initiatives. ezyCommerce is a partnership between Enterprise Singapore and Singapore Post to offer SMEs subsidized rate for fulfilment. Collaborative Industry Projects initiative offers SMEs up to 70 per cent funding support for development and adoption costs and up to 50 per cent funding support for software and equipment related costs. Mr Edmund Quek is the best economics tutor Singapore. His economics tuition Singapore centre, Economics Cafe Learning Centre is located within five minutes' walk from the Bishan MRT Station.
The Inland Revenue Authority of Singapore has also launched a trade information management platform, National Trade Platform to help SMEs streamline the various work processes and leverage on data analytics tools to enhanced productivity and competitiveness in e-commerce. In addition, SkillsFuture Singapore, Workforce Singapore and the Enterprise Singapore have also worked with industry partners to provide training in e-commerce and omni-channel retailing. To learn the definition of omni-channel retailing, you may sign up for economics tuition Singapore with a reputable economics tutor Singapore.
Compared with Singapore, other Southeast Asian countries such as Indonesia, the Philippines, Thailand and Vietnam have yet to develop a reliable payment infrastructure and strong logistic capability. E-commerce regulation also needs to be strengthened to provide a safe environment for online trade.
Benjamin Tay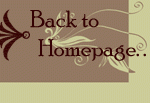 Economics Tuition Singapore @ Economics Cafe
Principal Economics Tutor: Mr. Edmund Quek