Singapore Extends Vaccinated Travel Lane Amidst Surging Cases
Singapore's daily Covid-19 cases have been hovering around 3,000. On 27 October 2021, the country saw an unusual surge of its daily new infections to 5,324. This is also the highest daily new infections reported so far since the onset of the Covid-19 pandemic. The unusual surge raised concerns worldwide. With guidance you're your economics tutor Singapore in your economics tuition Singapore class, discuss the efficacy of Singapore's management of Covid-19. According to a statement issued by the Ministry of Health, the unusually high number of infections was "mostly due to many Covid-positive cases detected by the testing laboratories within a few hours."
Extended Vaccination Differentiated Measures
Last week, the government extended the various vaccination differentiated measures for one month to contain the spread of Covid-19 virus in the community. The ultimate purpose is to ease the burden on Singapore's healthcare system, which had been under extreme pressure since the beginning of this new wave in September 2021. Hospital beds and ICUs were reported at near their full capacities and healthcare workers were mentally and physically spent. You may discuss with your economics tutor Singapore in economics tuition Singapore the significance to monitor utilisation rates of hospital beds and ICUs. The government has been looking to add more hospital beds and ICUs. In addition, community care facilities have been made available to provide care for patients with mild symptoms. Most patients with mild or no symptoms are put on home recovery programme.
However, there is no easy solution to the problem of shortage in medical staff. Despite the government's effort in training more medical staff and re-deploy staff within the healthcare system, doctors and nurses cannot expect a life back to normal soon. To find out more about shortage in medical staff, you may sign up for economics tuition Singapore with a reputable economics tutor Singapore. Mr Edmund Quek is the best economics tutor Singapore. He is also the principal economics tutor Singapore of Economics Cafe Learning Centre, the foremost economics tuition Singapore centre.
Extended Vaccinated Travel Lane
Despite surging Covid-19 cases in the community, Singapore has decided to extend vaccinated travel lane (VTL) to more countries apart from Germany and Brunei. From 19 October 2021, VTL has been extended to eight category II countries in North America and Europe. They include the United States and Canada, as well as Denmark, France, Italy, the Netherlands, Spain, and the United Kingdom. From 15 November 2021, VTL will be further extended to South Korea. In consultation with your economics tutor Singapore in your economics tuition Singapore class, explain the economic implications of extending VTL.
The extended VTL gave the sluggish tourism industry a much-needed boost. Since the onset of the Covid-19 pandemic, local travel agencies have been struggling to stay afloat. Many small and medium travel agencies have already gone under with travel bans and border restrictions. You may consult your economics tutor Singapore in economics tuition Singapore about the impact of Covid-19 pandemic on tourism industry. Following the government's announcement of extended VTL, these travel agencies received overwhelming enquiries on tours to South Korea and European countries. Despite the increased prices, which range from 30 per cent to 50 per cent higher as compared with pre-pandemic levels, customers are undeterred as they have missed travelling for close to two years.
Currently, Singapore has the world's highest daily new infections as a percentage of its total population. However, its death rate is among the world's lowest and its vaccination rate among the world's highest. As of 27 October 2021, about 84 per cent of Singapore's population has been full vaccinated. The government is now pushing for the booster shot to further enhance protection for its population.
Linda Geng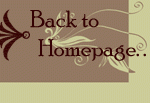 Economics Tuition Singapore @ Economics Cafe
Principal Economics Tutor: Mr. Edmund Quek