JD.com's New Moves To Bolster Growth
Share price of JD.com, China's 2nd largest e-commerce company has been under pressure. Having fallen close to 50 per cent since January 2018, its performance lags behind that of Alibaba, its biggest competitor, as well as the broad market.
External Factors
The escalating trade conflicts between the world's largest two economies can be cited as one of the major external factors contributing to the Chinese e-commerce giant's poor stock performance. Currently supplying its products to the US consumers through Walmart, it is the company's ambition to further expand its reach and market share in the US. The US-China trade war will inevitably add uncertainties to the company's expansion plan. Sign up for the economics tuition class with renowned economics tutor Mr Edmund Quek today to learn more about the various economic implications of the US-China trade war. Mr Quek is the principal economics tutor of Economics Cafe Learning Centre, a premier economics tuition centre within walking distance from Bishan MRT Station. Mr Quek is a well sought-after economics tutor with close to 20 years' experience in teaching Singapore Cambridge GCE 'A' Level economics tuition.
Apart from the unfavorable market condition as a result of the US-China trade war, strong competition from Alibaba has also forced JD.com to increase its marketing expenditure, leading to a disappointing second quarter financial result. The company reported a RMB2.2 billion loss in the second quarter despite a 31 per cent increase in revenue to RMB122 billion. Recently, Alibaba teamed up with luxury watch brand Cartier's owner Richemont to compete with JD.com in high-end fashion. This is after Alibaba's move last year to launch Luxury Pavilion, in rivalry to Toplife, a similar venture by JD.com.
Recent Events To Have Positive Impact On Share Price
First of all, after 3-month-long investigation, Minnesota prosecutors have dropped charges against Richard Liu, CEO of JD.com. The 45-year old Liu has been the key pillar of strength of the e-commerce giant, having grown the company from a humble electronics stall to what it is today with net revenue of US$55.7 billion in 2017. Liu has been maintaining tight control of the company. NASDAQ listed company cannot even call a Board Meeting without Liu. The dropping of charges against Liu offered a huge relief to its investors as it removed the key man risk the company had been facing.
Secondly, JD.com has entered into a strategic partnership with Google to launch a flagship store on Google's online shopping platform, enabling it to sell goods directly to American consumers. The first strategic move after Google's acquisition of US$550 million stake in JD.com, this is in line with the e-commerce giant's goal to increase its presence in the US. With this strategic partnership, Google will be able to attract more footprints to its website with exclusive offers from JD.com. At the same time, JD.com will benefit from Google's slew of new initiatives such as Shopping Actions to connect shoppers' carts across different channel with significant increase in value per transaction. In consultation with your economics tutor in your economics tuition class, explain the various positive implications of this strategic partnership with Google. Sign up for economics tuition with a reputable economics tutor today should you need help in this subject. Over the past decades, thousands of students have benefited from the economics tuition classes conducted by popular economics tutor Mr Edmund Quek. Visit his website to read about students' testimonials.
Thirdly, JD.com launched two pop up stores at an airport and a railway station to showcase its latest technology. Located at Beijing Capital International Airport, the new pop up store features big data analytics to generate useful information on customers' consumption behaviour and traffic flow to support production selectin and inventory management. The other pop up store is located at Hohhot East Railway Station in Inner Mongolia. The unmanned convenience store features new technologies like facial-recognition-enabled payment and smart vending machines. Visit economics tutor Mr Edmund Quek's website today to learn more about technology disruption and how companies around the world can tap on it for further growth.
Linda Geng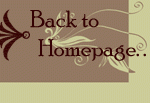 Economics Tuition Singapore @ Economics Cafe
Principal Economics Tutor: Mr. Edmund Quek